A   tool for overtly engaging the power of the eyes.
The Gesticulator projects what I am looking at onto my front, turning the gestures of my eyes from a passive to an active, even aggressive, statement.  
More so than the gestures themselves, it is the shared awareness (between me and others) of the overtness of my eye movements, their visual representation, and potential archive, that renders common gestures extreme.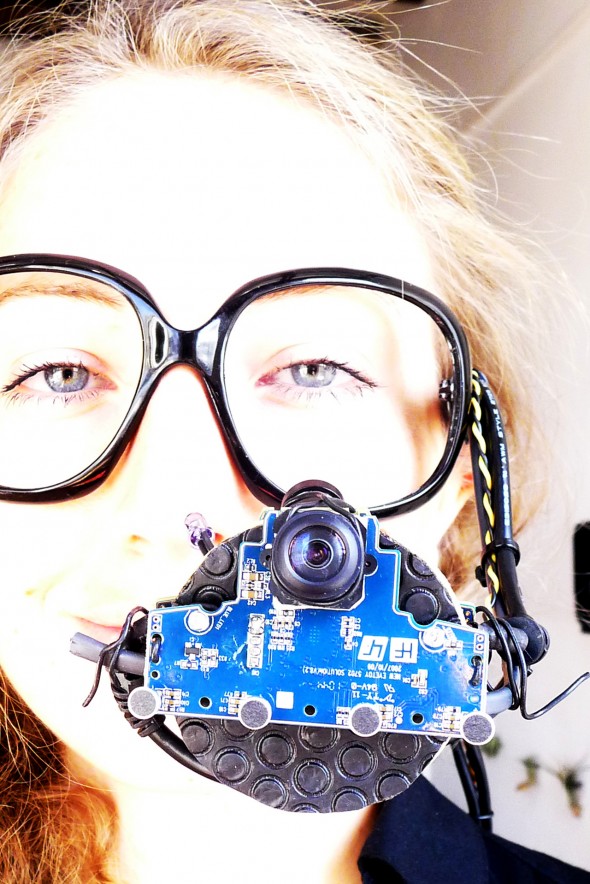 Whether being passive, assertive, passive-aggressive, thoughtful, or somewhere in between, you probably employ the power of body language and eye contact. But the unspoken rules that govern the subtle forms of eye communication are difficult to teach. Like language, these rules vary throughout cultures, and depend on one's view of themselves.